Volume System offers certified battery-powered airport lights for general aviation airports, aerodromes, small domestic airstrips, airclubs and flying schools. The lights are certified and fully compliant with ICAO Annex 14. S4GA SP-102 portable airport lights are applicable for both paved and unpaved runways.
SP-102 PORTABLE AERODROME LIGHT
Certified aerodrome lighting
50 hrs of Autonomy
User-replaceable battery
Over 15 years lifespan
For general aviation airfields
TYPICAL APPLICATIONS
General aviation airport
Local aerodrome
Temporary runway & taxiway
Domestic airports
Grass airstrips
ICAO CERTIFIED AIRPORT LIGHTS
SP-102 Portable Airfield Lights are compliant with ICAO standards and certified by INTERTEK
APPLICABLE FOR DIFFERENT SURFACES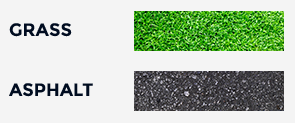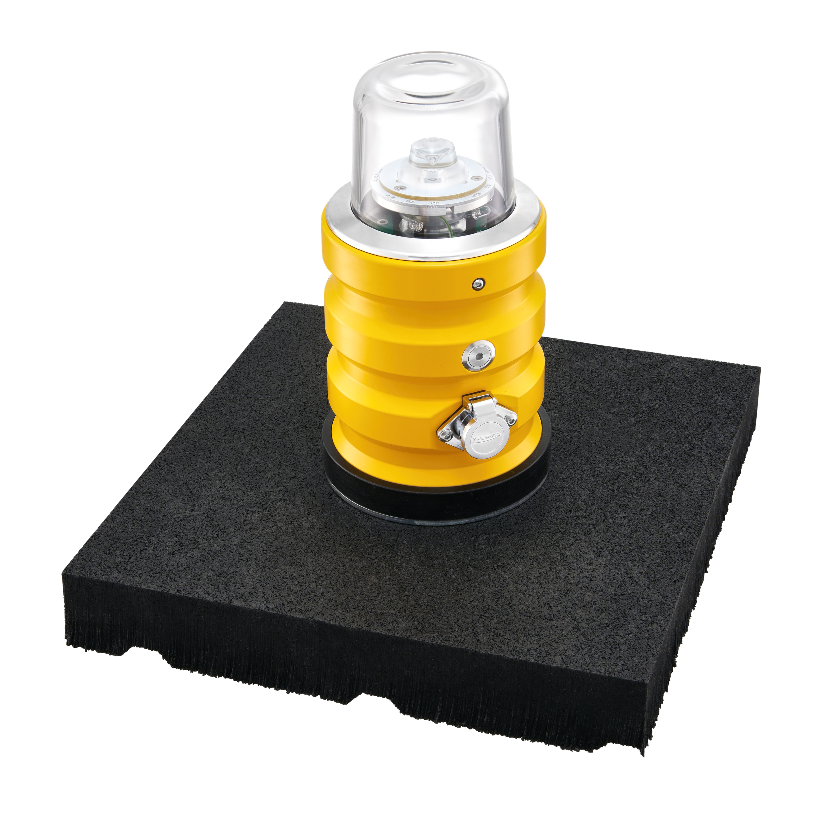 CONVERTIBLE TO SOLAR
SP-102 portable light can be easily converted to a fully autonomous solar runway light by adding 5W solar panel.
PORTABLE AERODROME LIGHTS
SP-102 PORTABLE RUNWAY EDGE LIGHT
OPTICS
LED type
Type: omnidirectional
Colour: white
LED lifespan 100.000 hrs
AUTONOMY
25 hrs
OPERATING MODES
Steady / Flashing / Dusk till dawn*
Visible / Infrared (optional) / Visible+Infrared (optional)
BATTERY
VRLA type, built-in
User-replaceable
Air-transportable
CHARGING
OCT-102 Charger
Charging time – 8 hours
Optional: 5W solar panel
CASING
Aluminium, glass dome
Color: aviation yellow
DIMENSIONS (HEIGHT/DIAMETER)
210 x 125 mm
WEIGHT
2 kg
COMPLIANCE
ICAO, Annex 14th, Volume I, 7th Edition dated July 2016, clause 5.3.9.9 & Appendix 1, Figure A1-1b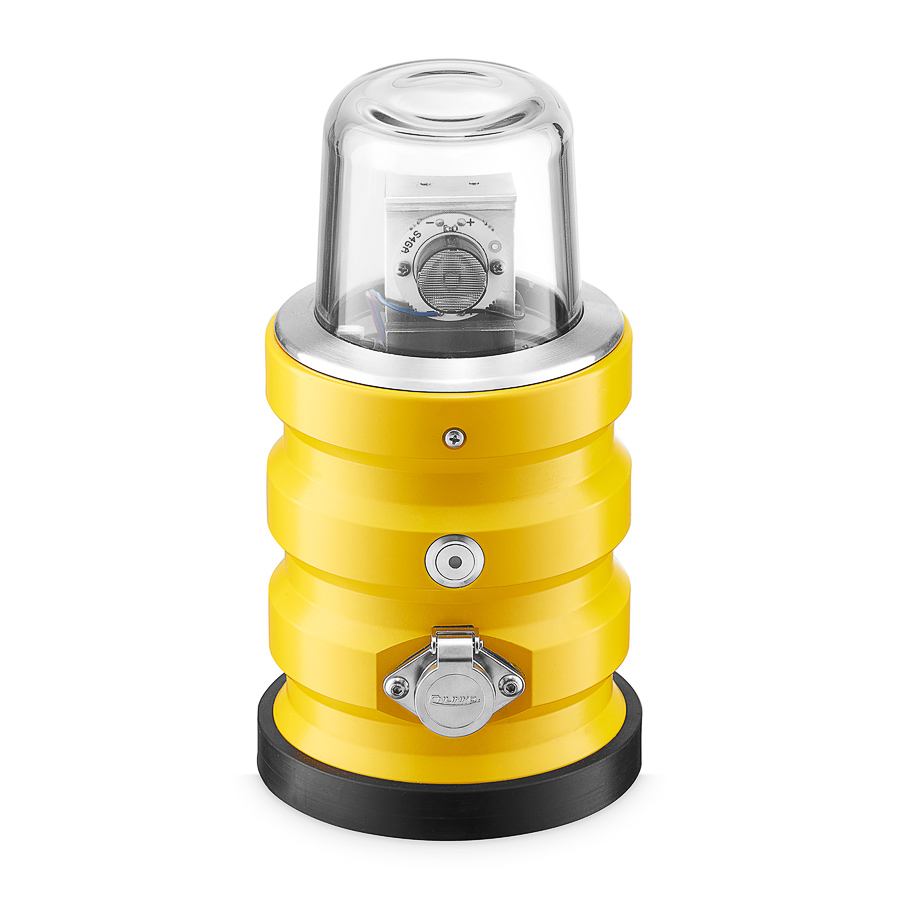 SP-102 PORTABLE THRESHOLD LIGHT / RUNWAY END LIGHT
OPTICS
LED type
Type: bidirectional, unidirectional
Color: red/green, red, green
LED lifespan 100.000 hrs
AUTONOMY
25 hours
OPERATING MODES
Steady / Flashing / Dusk till dawn*
Visible / Infrared (optional) / Visible+Infrared (optional)
BATTERY
VRLA type, built-in
User-replaceable
Air-transportable
CHARGING
OCT-102 Charger
Charging time – 8 hours
Optional: 5W solar panel
CASING
Aluminium, glass dome
Color: aviation yellow
DIMENSIONS (HEIGHT/DIAMETER)
210 x 125 mm
WEIGHT
2 kg
COMPLIANCE
ICAO, Annex 14th, Volume I, 7th Edition dated July 2016, clause 5.3.10.9/5.3.11.4 & Appendix 1, Figure A1-1b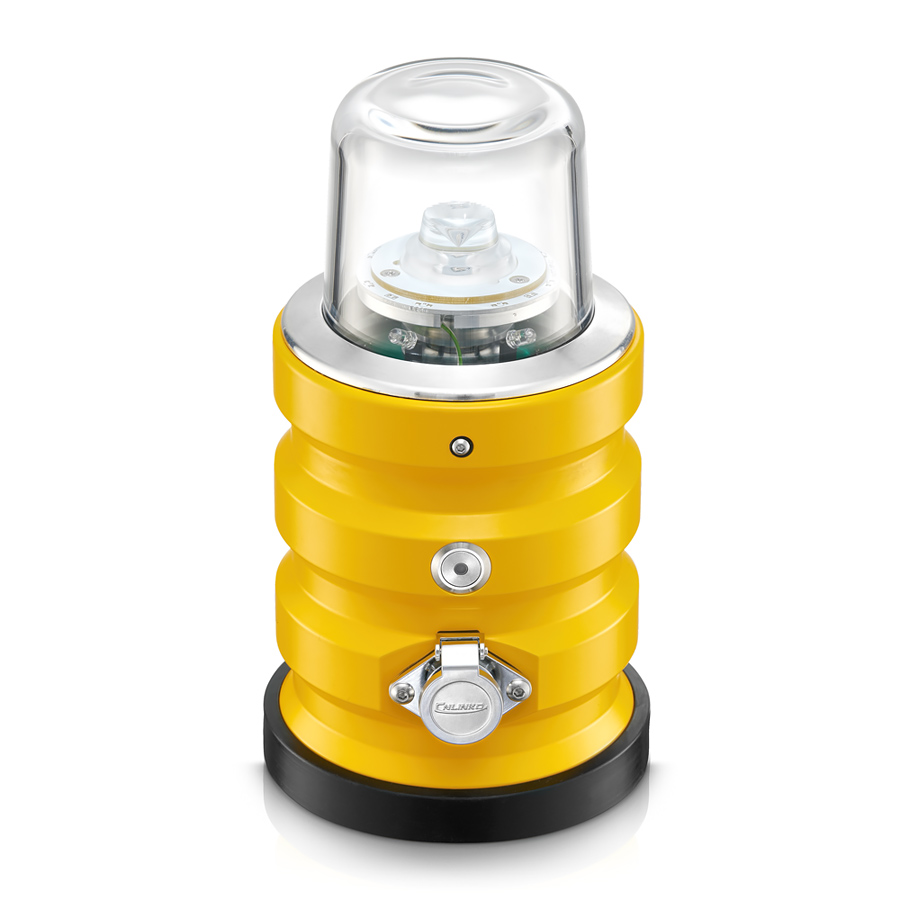 SP-102 PORTABLE TAXIWAY LIGH
OPTICS
LED type, 11 cd light output
Type: omnidirectional
Colour: blue
LED lifespan 100.000 hrs
AUTONOMY
105 hrs
OPERATING MODES
Steady / Flashing / Dusk till dawn*
Visible / Infrared (optional) / Visible+Infrared (optional)
BATTERY
VRLA type, built-in
User-replaceable
Air-transportable
CHARGING
OCT-102 Charger
Charging time – 8 hours
Optional: 5W solar panel
CASING
Aluminium, glass dome
Colour: aviation yellow
DIMENSIONS (HEIGHT/DIAMETER)
210 x 125 mm
WEIGHT
2 kg
COMPLIANCE
ICAO, Annex 14th, Volume I, 7th Edition dated July 2016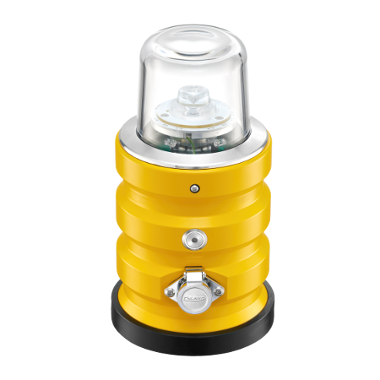 SP-102 PORTABLE OBSTRUCTION LIGHT, TYPE A, LOW INTENSITY
OPTICS
LED type, 37 cd light output
Type: omnidirectional
Colour: red
LED lifespan 100.000 hrs
AUTONOMY
50 hrs
OPERATING MODES
Steady / Flashing / Dusk till dawn*
Visible / Infrared (optional) / Visible+Infrared (optional)
BATTERY
VRLA type, built-in
User-replaceable
Air-transportable
CHARGING
OCT-102 Charger
Charging time – 8 hours
Optional: 5W solar panel
CASING
Aluminium, glass dome
Colour: aviation yellow
DIMENSIONS (HEIGHT/DIAMETER)
210 x 125 mm
WEIGHT
2 kg
COMPLIANCE
ICAO, Annex 14th, Volume I, 7th Edition dated July 2016, Appendix 1, Figure A1-1b & Table 6-2, Type A
CASE FOR AERODROME LIGHTS
6 x SP-102 airfield lights
Shock-absorbent
Rigid design
Dimensions: 56.4 x 46.5 x 48 cm
Weight (empty): 7.8 kg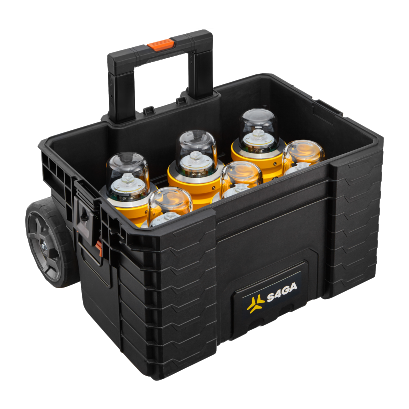 CASE FOR ACCESSORIES
1 x OCT-102 Charger
6 x mounting stakes
Dimensions: 56.4 x 46.5 x 31 cm
Weight (empty): 4.35 kg