For high rise buildings, towers, wind turbines, telecommunications, and other types of obstacles S4GA offers certified obstruction lighting. Our high, medium and low intensity obstruction lights are compliant with ICAO and FAA aviation regulations.
OBSTRUCTION LIGHTING APPLICATIONS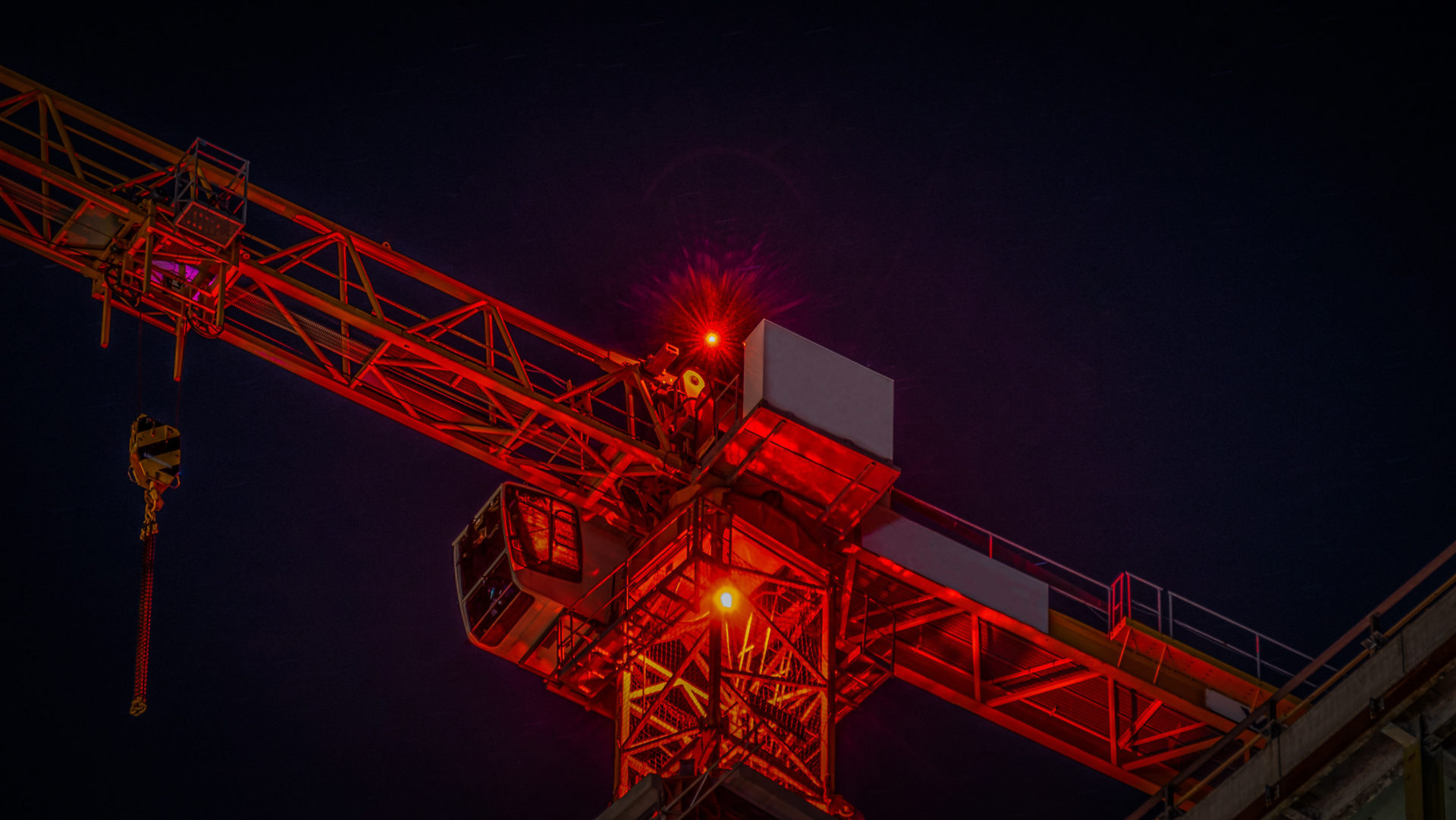 Aircraft warning lights for buildings, cranes, telecommunication towers
.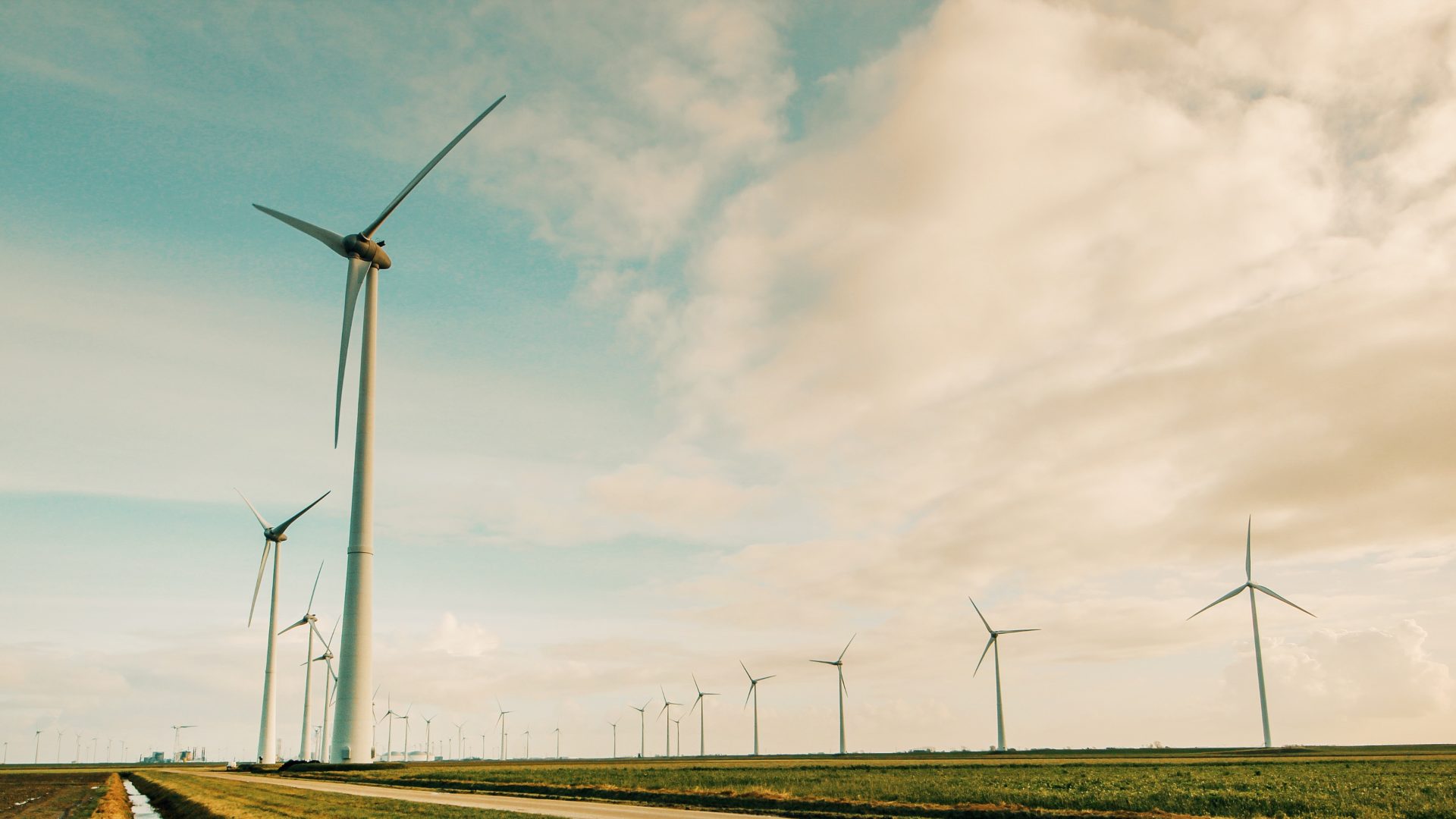 Obstruction lights for wind turbines, bridges, pylons, high voltage lines, and other obstacles
.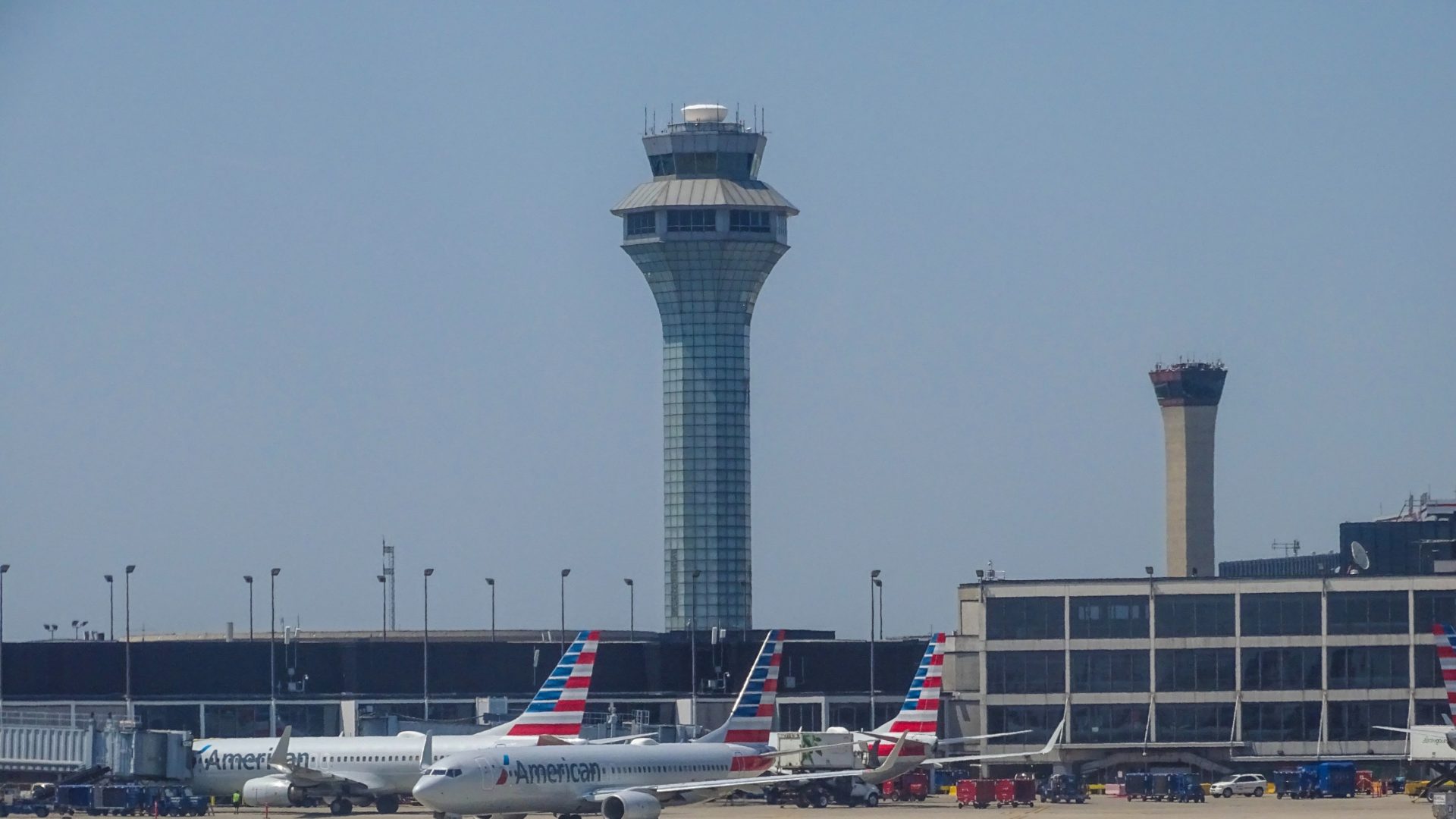 Aviation obstruction lights for ATC towers, airports, and helipads
.
TYPES OF AVIATION LIGHTS AVAILABLE IN S4GA
S4GA offers a wide range of obstruction lighting such as aircraft warning lights for towers, aviation lights for airports and helipads, solar obstruction lights for off-grid obstacles located in remote areas. The following types of lights (ICAO) are available: high intensity obstruction lights type A/B,  medium intensity obstruction lights type A, B, C; low intensity obstruction lights type A/B; solar obstruction lights type A (low intensity).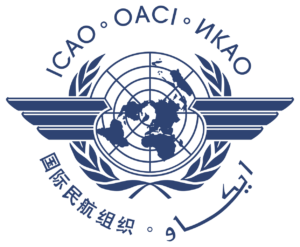 Certification of Aircraft Warning Lights
Our obstruction lights have been tested and certified by independent accredited laboratories. The certificates confirm compliance with ICAO, FAA, and EASA regulations, and are available on demand.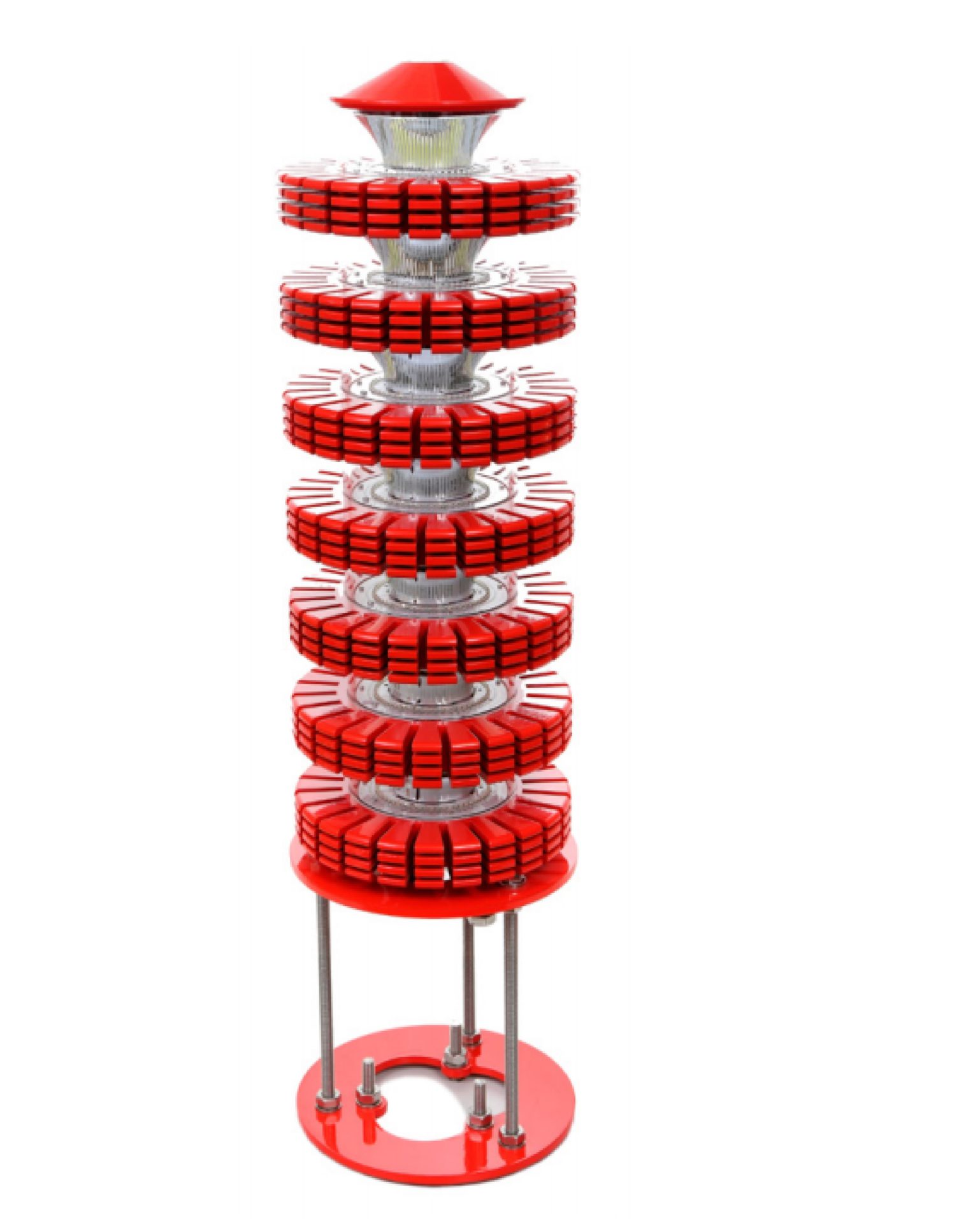 HIGH INTENSITY OBSTRUCTION LIGHT, TYPE A/B
LIGHT TYPE
High Intensity Obstruction Light, Type A/B (ICAO)
APPLICATIONS
For obstacles with height more than 150 m: chimneys, towers, bridge pylons, etc.

Applicable for using at daytime and night time.

OPTICS
100 000 cd / 200 000 cd light intensity
LED Aviation light type
Colors: white, white/red
LED lifespan 100.000 hrs
OPERATING MODE
Steady, Flashing
SYNCHRONIZATION
Yes, multi-lamp flash synchronization (GPS/GLONASS)
REMOTE CONTROL
Yes
SUPPLY VOLTAGE
48 VAC/VDC, 230 VAC/VDC
COMPLIANCE
ICAO, FAA, EASA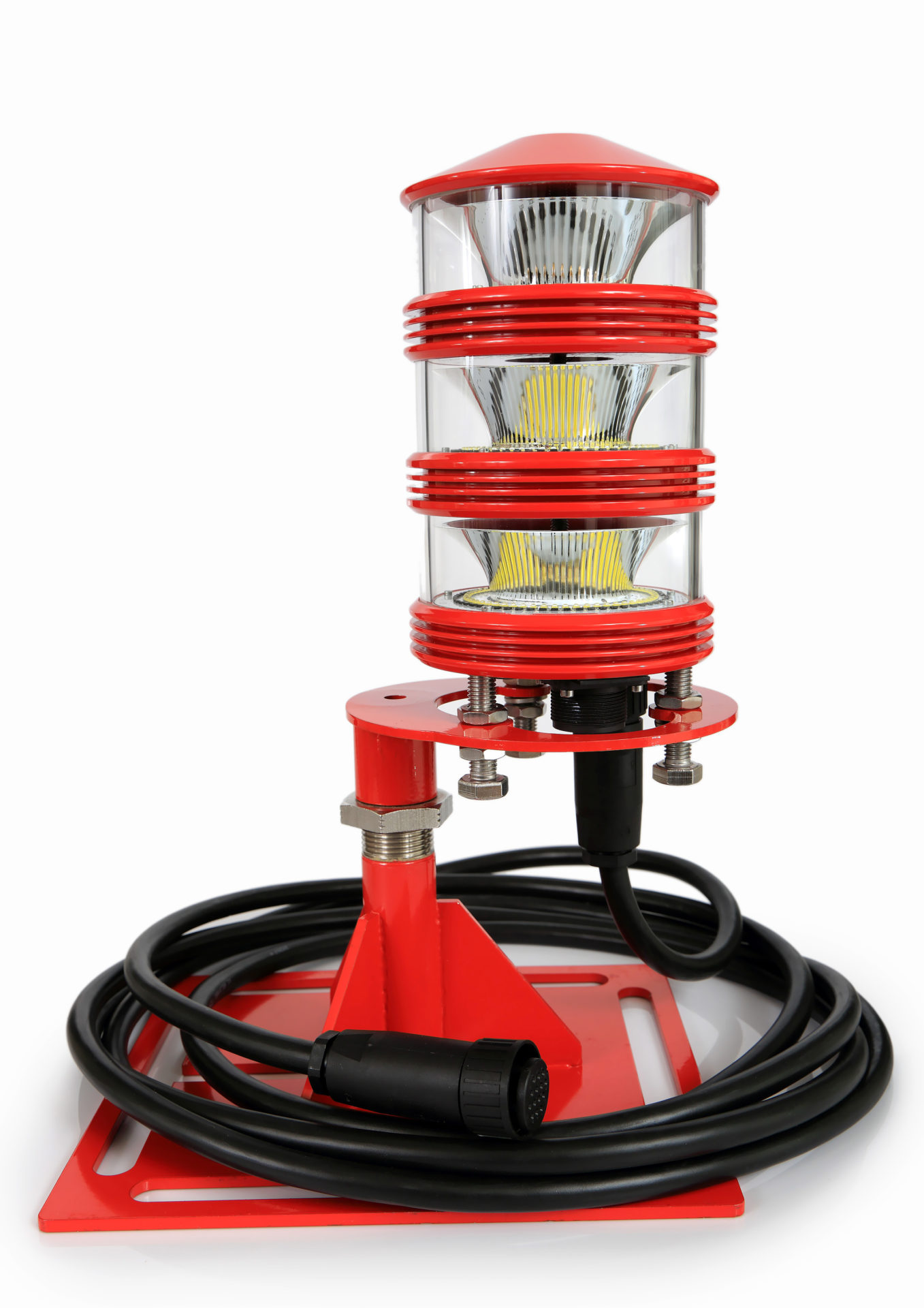 MEDIUM INTENSITY OBSTRUCTION LIGHT TYPES A, B/C
LIGHT TYPE
Medium Intensity Obstruction Light, Types A, B/C (ICAO)
APPLICATIONS
For obstacles with height 45 m – 150 m: chimneys, towers, bridge pylons, etc., cooling towers, power plant blocks

Applicable for using at daytime and night time.

OPTICS
2 000 cd / 20 000 cd light intensity
LED Aviation light type
Colors: white, white/red
LED lifespan 100.000 hrs
OPERATING MODE
Steady, Flashing
SYNCHRONIZATION
Yes, multi-lamp flash synchronization (GPS/GLONASS)
REMOTE CONTROL
Yes
SUPPLY VOLTAGE
48 VAC/VDC, 230 VAC/VDC
COMPLIANCE
ICAO, FAA, EASA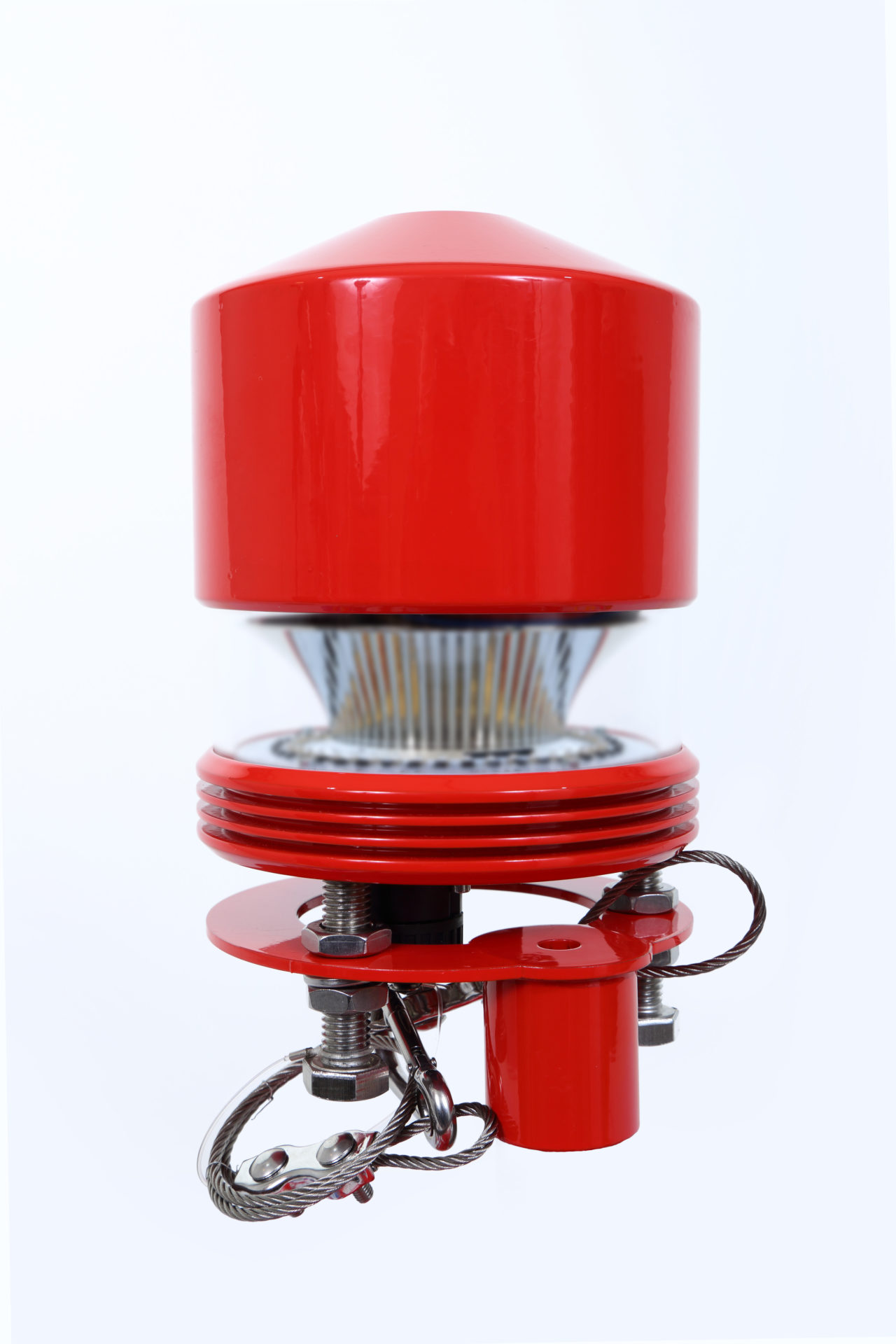 MEDIUM INTENSITY OBSTRUCTION LIGHT, TYPE B/C (ICAO
LIGHT TYPE
Medium Intensity Obstruction Light, Type B/C (ICAO)
APPLICATIONS
On objects with height up to 150 m, the light operates in steady mode and is referred to as type C.

On objects with height over 150 m, the light operates in flashing mode and is referred to as type B.

Applicable for using at night time.

OPTICS
2 000 cd light intensity
LED Aviation light type
Color: red
LED lifespan 100.000 hrs
OPERATING MODE
Steady, Flashing
SYNCHRONIZATION
Yes, multi-lamp flash synchronization (GPS/GLONASS)
REMOTE CONTROL
Yes
SUPPLY VOLTAGE
24 VAC/VDC, 110 VAC/VDC, 230 VAC/VDC
COMPLIANCE
ICAO, FAA, EASA
MEDIUM INTENSITY OBSTRUCTION LIGHT, TYPE B (ICAO)
LIGHT TYPE
Medium Intensity Obstruction Light, Type B (ICAO)
APPLICATIONS
Free-standing obstacles with a small horizontal range (e.g. wind turbines)

Applicable for using at night time.

OPTICS
2 000 cd light intensity
LED Aviation light type
Color: red
LED lifespan 100.000 hrs
OPERATING MODE
Flashing
SYNCHRONIZATION
Yes, multi-lamp flash synchronization (GPS/GLONASS)
REMOTE CONTROL
Yes
SUPPLY VOLTAGE
24 VAC/VDC, 110 VAC/VDC, 230 VAC/VDC
COMPLIANCE
ICAO, FAA, EASA
LOW INTENSITY OBSTRUCTION LIGHT, TYPES A, B (ICAO)
LIGHT TYPE
Low Intensity Obstruction Light, Types A, B (ICAO)
APPLICATIONS
Obstacles with height up to 150 m; airports & helipads

Applicable for use at night time.

OPTICS
10 cd / 32 cd light intensity
LED Aviation light type
Color: red
LED lifespan 100.000 hrs
OPERATING MODE
Steady, Flashing
SYNCHRONIZATION
Yes, multi-lamp flash synchronization (GPS/GLONASS)
REMOTE CONTROL
Yes
SUPPLY VOLTAGE
24 VAC/VDC, 110-230 VAC/VDC
COMPLIANCE
ICAO, FAA, EASA