Volume  Squawker Mk IV 110v/220v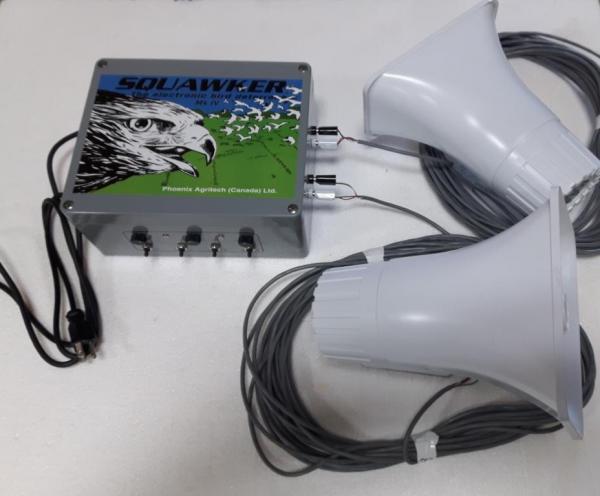 The Squawker Mk IV is the economy version of the Volume  Mk IV Wailer for smaller producers or areas. Utilizing the very latest sound technology, Squawker is able to reproduce actual alarm and distress cries of many species of pest birds coupled with the sounds of predators and hunting sequences, giving the Squawker an effectiveness which no other system can match.
Species specific targeting
Completely Realistic sounds
Sounds are emitted at 44 kHz at any volume.
Pre-Programmed sounds sequences
Flexible programming
Can deter over 100 pest species
High Tech System
Adjustable volume & time lapse
Automatic day-night operation
Uses Power Supply which automatically adjusts to either 110v or 220v AC Power.
12 month guarantee (parts & labor)
Remote re-programming by Dropbox
In severe cases bird damage can account for the destruction of up to 40% of crops. Birds roosting on buildings can cause a mess and carry disease. Once the Squawker has been set up, it can be left in place to deter the pest birds, giving your sites effective protection, day in and day out.
Each Squawker comes with four pre-programmed sound sequences to suit your own geographic species specific requirements. See the list of natural sounds in this website. The Squawker can be used to deter most common species of pest birds including; woodpigeons, geese, seagulls, crows and starlings.